Railings producer
If you're looking for an elegant look, durability, and timeless design, here at Topiko we have your back. Our stainless steel railings are perfect for outdoor and indoor use and make for perfect balcony railings and handrails.
Our materials are polished and buffed and can be matched with wood or glass, depending on our client's vision. With our team's vast expertise and unmatched experience in the field, we can craft designs and unique shapes. Our stainless steel railings are a perfect blend of design and durability. They maintain their appearance for many years, even under the most unfavourable weather conditions.

You will get personalized service from us and a solution tailored to your requirements.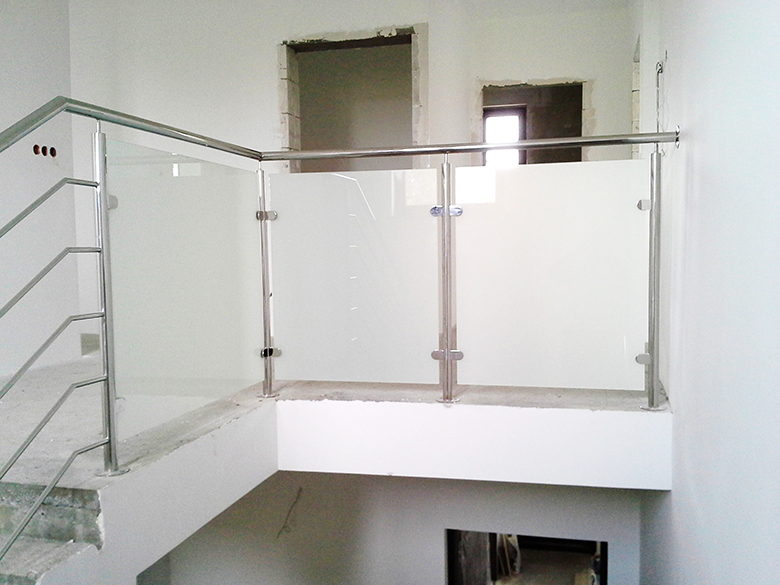 How do we work?
We carry out comprehensive jobs, starting with taking the measurements and consulting the draft (if it's necessary) through production and installation. Our handrails and balcony rails are featured in many places. For logistic reasons, we're only able to carry out these types of projects based locally in Masuria. We often work with developers, construction companies, and public institutions, but we are happy to take on projects for individual clients. Feel free to message us and inquire about a free quote for a stainless steel railing, handrail, or a staircase railing.